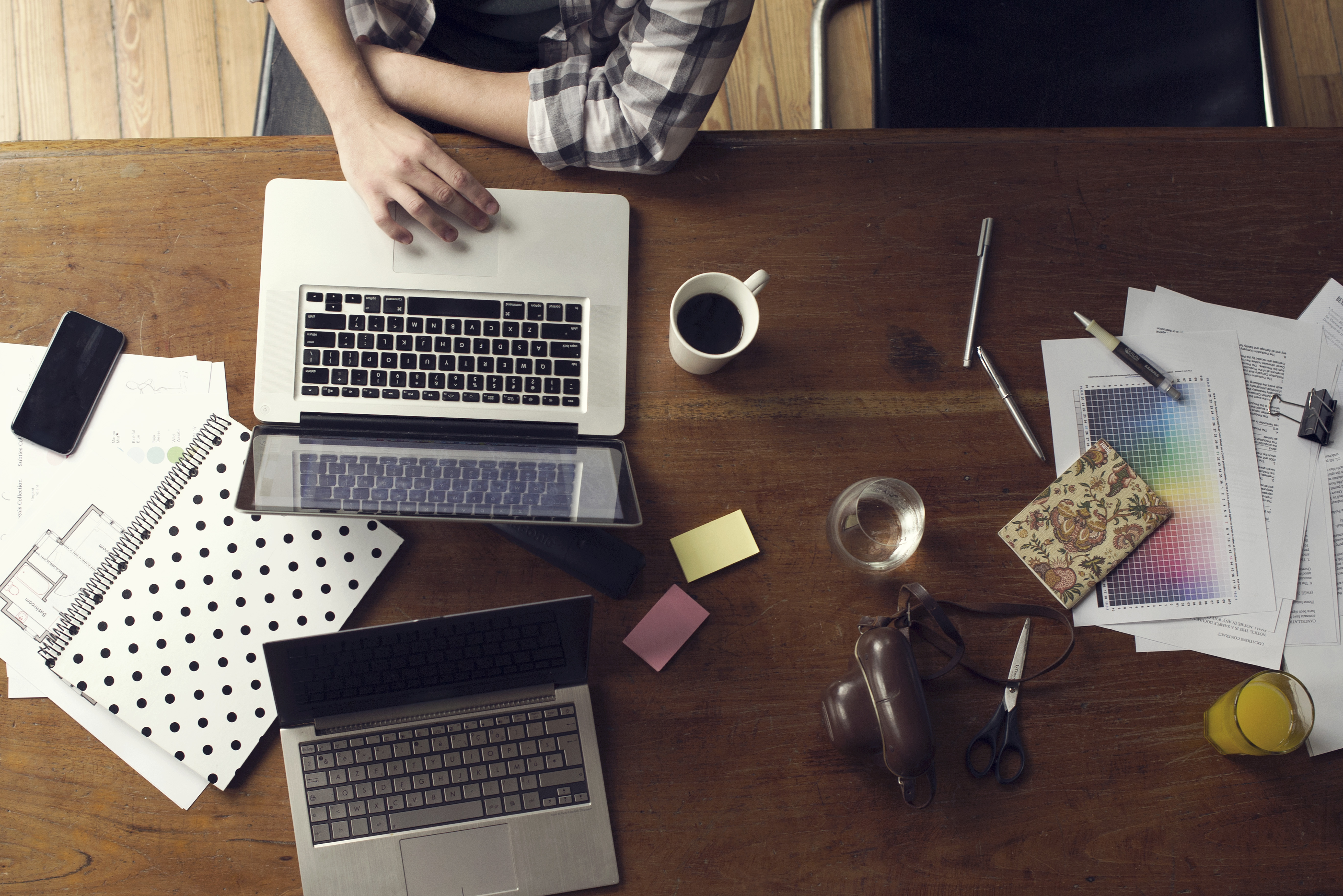 Spoiler: College classes are typically tougher than high school classes. So you want to make sure you're totally on top of your studying game. Luckily, we've got some tips to get you started…
There's not one magical, perfect, universal way to study for your college classes. Effective studying is simply a matter of habits and preferences. Much depends on your individual learning style and inclinations. So what works for another student may not work for you. And what works for one class may not work for another (think math and history).
That's why it's super important to try to figure out what works for you and to ask for help early in the semester if you're experiencing difficulties with your study habits:
Visit the tutoring centers or learning labs on your campus for assistance with study methods you can try.
Many colleges also offer success coaches to help students develop individualized study plans.
Your advisor or professor may also be able to offer study advice and/or connect you to other resources on campus.
What's the most critical part of effective studying? You have to attend every single class, every single time it meets. There's simply no replacement for missing class. If you must be absent due to illness or an emergency, let your professor know and request to meet with him/her about what you may have missed. (Just know that many faculty have zero tolerance for absences except for emergencies.) Also, get to know some of your classmates so you can all support each other by sharing notes when someone absolutely must be absent.
The hardest part of studying is that you need to develop it into a legit habit. Try these tricks to set up a routine that you consistently follow…
Study using repeated sequences of 45 minutes of studying followed by a 15-minute break.
At the end of three full cycles, you take an hour break.
After the hour break, you return to another three repeated cycles of 45+15-minute sequences.
Definitely do something completely different from studying for your breaks—like take a short walk, visit with a friend, eat a snack, return texts, etc.
The actual environment where you hit the books is a huge part of effective studying. That includes the location and/or space, as well as the conditions of that space (like noise levels and type of seating). All of that should be determined by whatever works best for you. And the location might vary for the different classes you're taking—the quiet part of the library may be perfect when studying for literature or English, while the open group areas may be better for working on math problems, so you can whisper to yourself the steps to solve the problems.
Just be sure to totally remove distractions from your location/space. For example, always set your phone to silent mode while studying. Setting an auto-reply to alert your family and friends that you're unavailable because you're in the learning zone is a good way to let them know that this is a priority (and you're not just ignoring them).
Time management is also massively important when it comes to effective study habits. You'll need to figure out what time of day works best for you to study for a particular class. Some protips on the topic:
Study for your hardest class when you're most alert.

For instance: If you find it hard to concentrate on reading late in the evening, then tackle reading assignments earlier in the day.
Use a calendar to keep track of deadlines and tests.

Break up big assignments, projects, and test prep into smaller parts—like chapters or writing different sections.
Work backwards from project deadlines or test days to set due dates for these smaller parts.
This avoids crazy stress due to time crunch and/or last-minute cramming.
There are even specific study methods you can try out. The SQ3R method is one of the most common studying techniques—and it's considered one of the most effective for comprehension and retention of material learned.
Step 1 – Survey

Survey the material by briefly checking headings to see how the sections have been organized and scanning any charts or graphs so you get an idea for what to expect.
You should also read the introductory and conclusion/summary paragraphs to get an idea of what the chapter is all about.

Step 2 – Question

Determine the main points of the chapter.
As you read, you keep the question in mind so you stay interested and focused on the purpose of the material.

Step 3 – Read

Actively read the chapter for meaning.
Be sure to read a section before deciding what to highlight, ensuring that you only highlight the most important parts.
Use the book margins to summarize the main points of each paragraph.

Step 4 – Recite

Put into your own words the main purpose of what you're reading as you read it.
You should do this step every few pages—without looking at your book.
Having an ability to put the reading into your own words helps you to remember it on a quiz/test later.

Step 5 – Review

Review the chapter often to keep it fresh in your mind.
You should reread highlighted sections, as well as the notes you made in the margins.
This constant reviewing avoids having to cram all the information into your head right before a quiz or test.
The SQ3R method can take some time to learn at first, but you'll be able to do it quickly once you get the hang of it. And once you get familiar with the SQ3R method (or any other study methods you learn about from the experts on your future college campus), you may be able to develop your own similar technique.
So when it comes to becoming a pro at studying, just figure out what works best for you and helps you rock all your classes. Then keep working that magic til you've got a degree in your hand…